About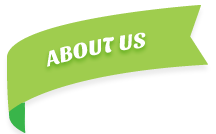 About Select Products
Select bath tissue, Select facial tissue, Select napkins, and Select paper towels are made with top-quality materials and sold at prices everyone can afford. Extra strong, luxuriously gentle, and highly absorbent, Select products are specially designed to care for the toughest sniffles and messes, making everyday life just a little easier.
By using only the finest materials and manufacturing process, we ensure that your household paper products work just way you want them to. This means your paper essentials will never tear, crumble, or rip, and they'll always be soft and gentle on skin. Extra-strong paper products allow you to clean up the same mess with less paper as well, saving you money while protecting the environment.
Select Bath Tissue
Extra strong and perfectly soft, Select bath tissue is the ideal combination of comfort and reliability.
Select Facial Tissue
Silky-smooth and incredibly strong, Select facial tissues never tear and always provide soothing comfort.