Select Products Extends a Helping Hand in the Community
While Select Products Holdings produces essential private-label tissue products for leading consumer and food service shops throughout the Northern Eastern US, we've also extended a helping hand in our local Henderson, NC community. We are excited to highlight some of our most recent community engagements.
In April, Select helped sponsor the Vance-Granville Community College Foundation's Golf Tournament! VGCC's annual event raises funds to support student scholarships and the mission of the college. We donated and delivered cases of towels to be included in the golfer's gift bags! In addition to sponsoring the Golf Tournament, we delivered cases of paper towels to the Chamber of Commerce office to support new teachers back in June, as they headed into back-to-school season. 
Photos include a thank you note from Tanya Weary, Executive Director of the VGCC Foundation, thanking Select's plant manager Jamie for our support. Michelle Burgess, Chamber President, expressed the gratitude of 130 new teachers and chamber members through images she shared of the welcome bags. Also pictured here: Our chamber members (L to R) Sandra Wilkerson, Director of Administration and Events; Hailey Reavis, Administrative Assistant; and Michele Burgess, President of Chamber of Commerce.
We look forward to even more opportunities to give back to our community in the future!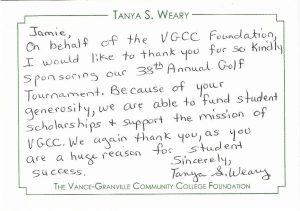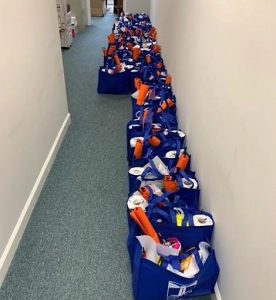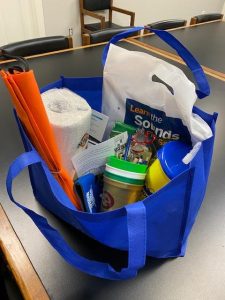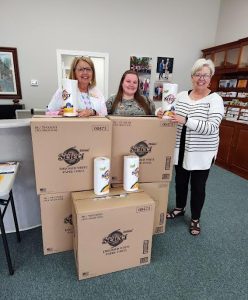 Select Products Attends the 2022 ISSA Show North America
Greetings from Chicago, Illinois! 
Select Product Holding's VP of Operations, Josh Agravi and VP of Sales, Dan Daniels attended the 2022 ISSA Show North America from October 10th-13th. ISSA is the leading trade organization for the trade industry worldwide and holds this event annually. The ISSA Show North America gives companies in the cleaning industry the opportunity to network, become more educated on current trends, and discover ways to be more innovative. 
At the event, Agravi and Daniels networked with other cleaning industry representatives to discuss our brand and mission of providing customers with premium private label paper products. Select Products makes it a priority to consistently stay up to date with current trends and innovations and is dedicated to meeting new sustainability standards as we value our customers and they are always in mind. 
Pictured below: Josh Agravi and Dan Daniels representing Select Product Holdings at the 2022 ISSA Show North America. Also pictured here: Our booth set up filled with products and company graphics. 
Stay tuned for more exciting updates from Select!