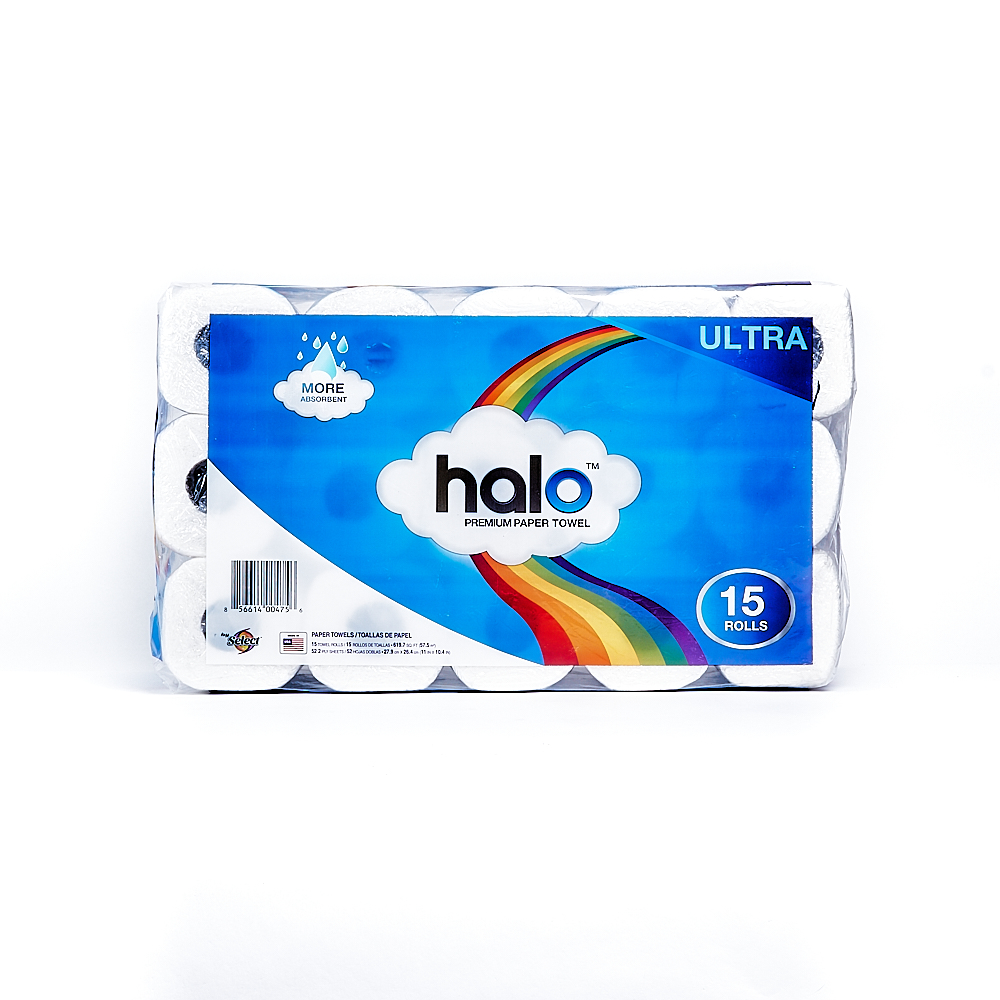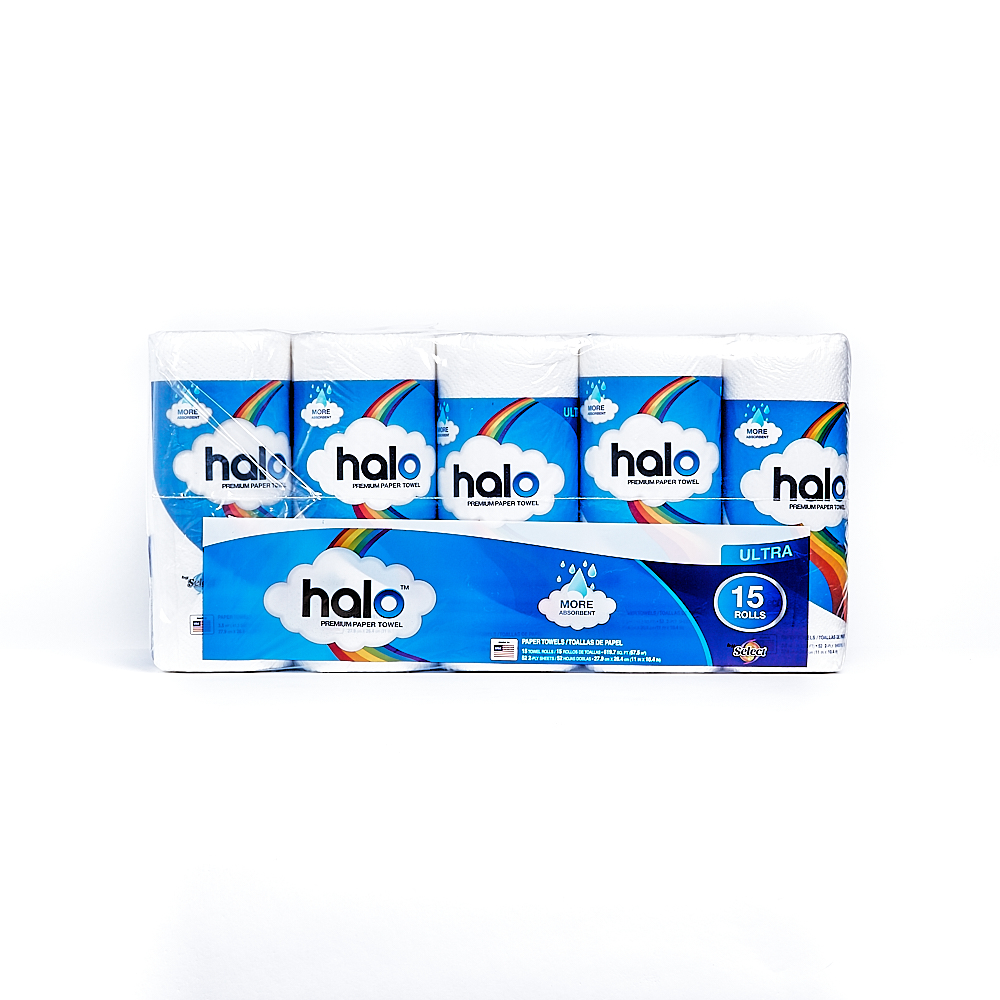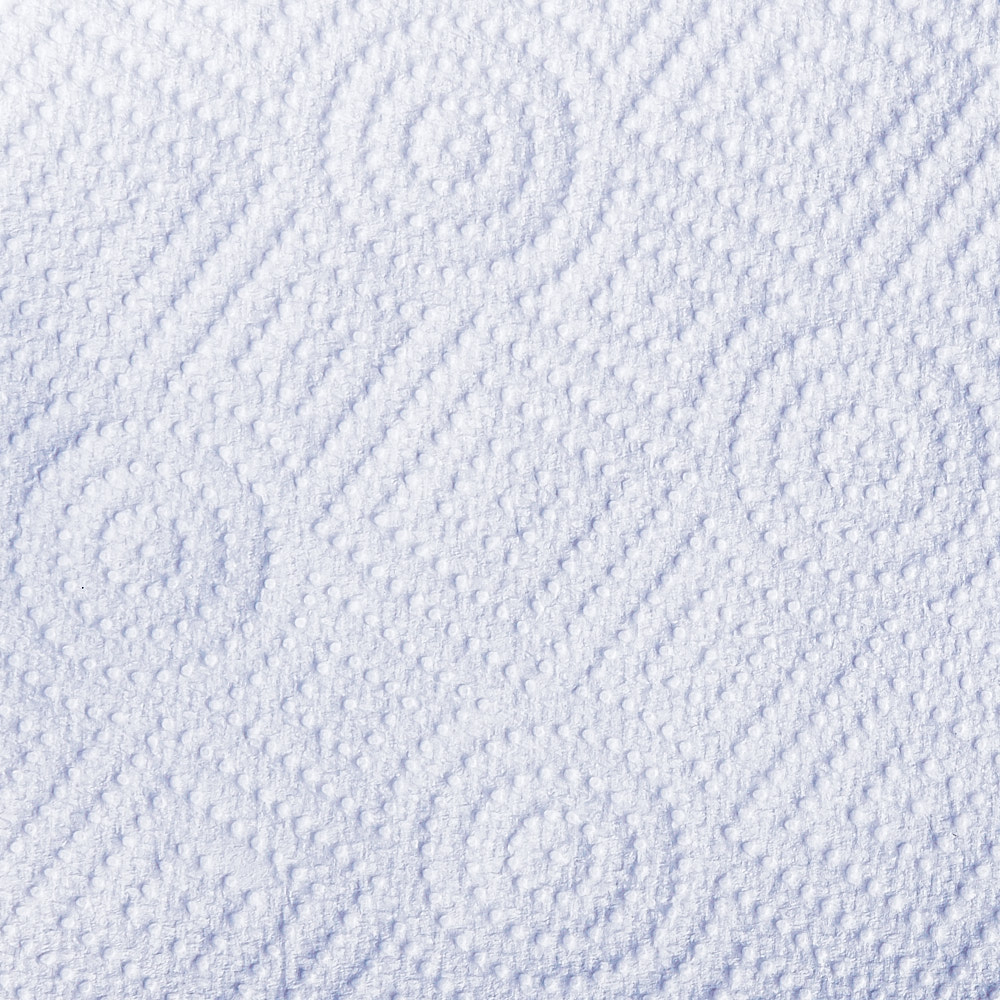 Click on image for a detailed view
Halo Towel 52 Count Single Roll 15 Pack
Ultra premium absorbent towel, TAD quality.
Sell as bundle or single roll unit.
Multi-pack regular roll with full size sheets to handle any household task.
The ultra premium paper towel at an affordable price – the perfect choice!
* Bounty® is a registered trademark of The Procter & Gamble Company.